Unfortunately I couldn't join Boris and Rob last weekt, but still found some time to sketch here and there.
On Wednesday I visited a printer and finished a bit earlier than expected. The weather was amazing so before going back to the office I sat by the river and sketched the Novartis tower in Kleinbasel. Two of the biggest pharmaceutical companies in the world, Roche and Novartis, are based in Basel. Their offices and labs are spread all around the city and include very nice buildings that will surely show up sooner than later on the blog.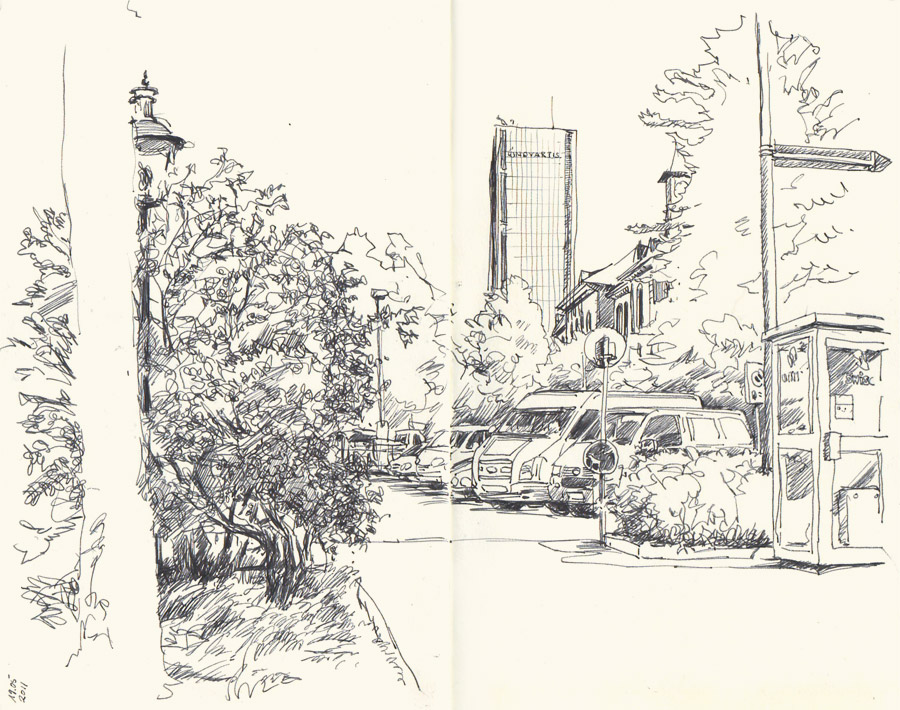 And a view from Steinengraben, looking in the direction of the train station. Behind the old house (right in the middle) I could see the top of the Bank for International Settlements, that Rob has previously posted
here
.